ART DIRECTION
The ability to create something that has the potential to transport an audience to a completely different world is an incredible opportunity. Here are some highlights from projects that have allowed me to explore and evolve my passion for art direction and production design across mediums.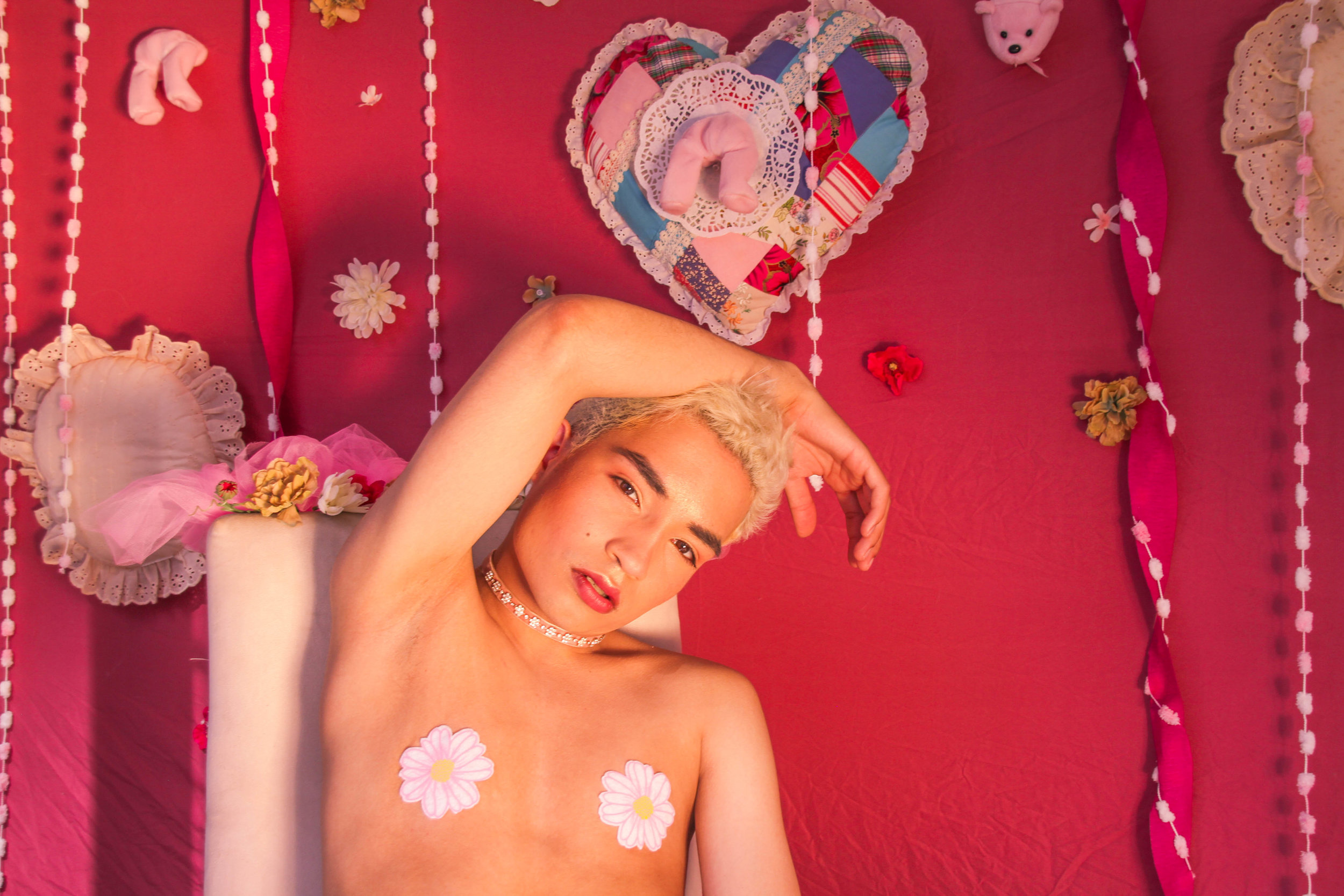 This series was a blast- the idea was taking everything we associate with "fem" from an early age and spinning it on its head. When I first saw my incredible model Louis Quantrille he was at his place of work and rocking baby pink hair. I was immediately inspired! As an LGBTQ Artist I wanted share how powerful and amazing freedom of expression can be when you cancel out the B-Sh*t Binary lines. Men can rock anything..from pink hair to daisy pasties!
Expressing Black Experience
This series is the second part of two focusing on Black experience with Actress and Model Channing Moore. This part entitled "All My People" highlights how the modern experience for American Black youth. Today in America, in the Black community we are witnessing the worsening, rise and repetition of racial injustice that our ancestors, families and friends all had to bear. Every Black person carries the heavy history, the tough present and the pain of this on the daily basis- yet we as a community stay strong and erect holding all of our people's pain and perseverance in our blood, flesh and skin. It's a hard history to hold everyday, but is a proud and strong one too. We will remain as we always have, fighting.
Capturing the Beauty + strength of Queer Relationships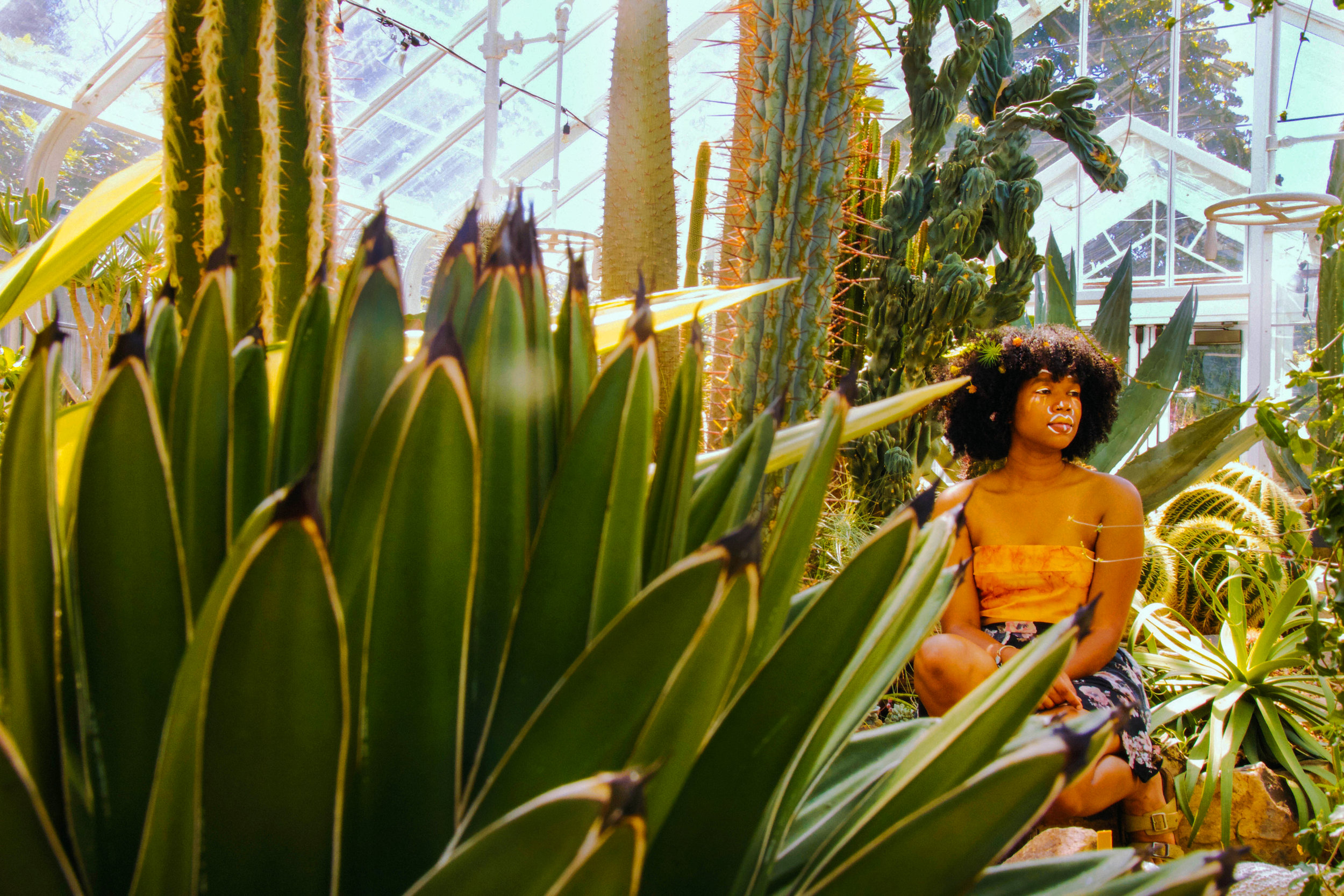 Im Not Mad; Just Fighting
Expressing Black Femme Experience
This series Titled "I'm Not Mad; Just Fighting" delves into the stereotypes and skewed negative perceptions placed on Black Femmes- The white paint highlights negative statements or judgments that are commonly placed on the black woman and her body in our society. Black Femme's are constantly being being told by mainstream media and society our noses, lips, curves are too large-their hair is to "kinky, etc... While be commonly painted as agressive, full of negative attitude, and less desirable then white femmes. This celebrates the strength, beauty and perseverance of black femmes. It's one of 2 finished series exploring black expression with talented actress and model Channing Moore.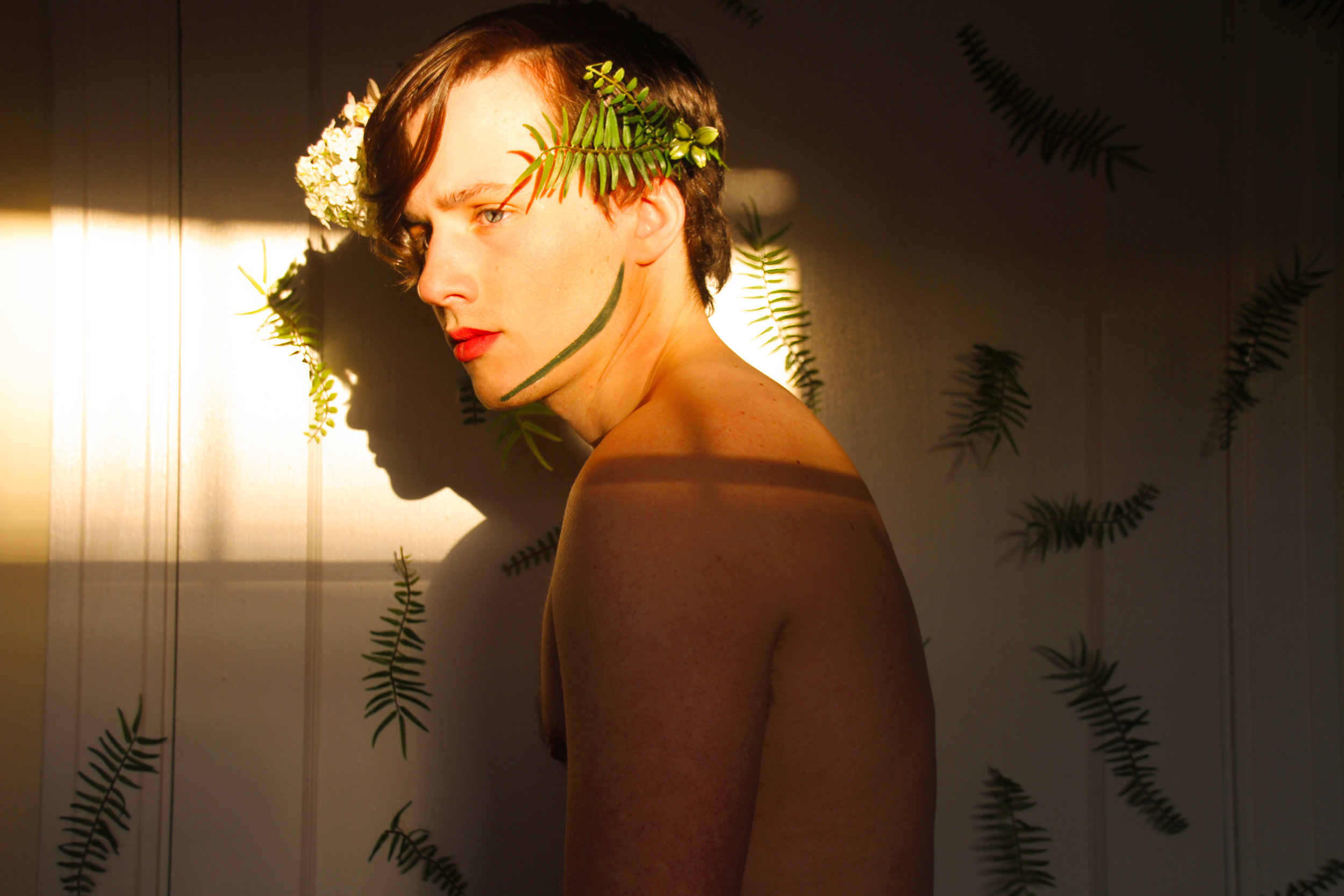 Focusing on The Beauty of Male Femininity
In this series I was inspired by the beautifully vibrant youthful queer vibes of my neighborhood Capitol Hill-as it inspires a lot of my work- as well as by the incredible natural beauty of my muse and partner in life + art Nick Vogl. Seattle endured one of the roughest winters this year, even when it was turning to Spring we were hit with snow and storms. In a time where we usually would all be going out and and enjoying our gorgeous city we all remained cooped up in our studios. I loved the idea of this rainbow vibrant LGBTQ capitol forced quiet and closed by the cold winter and how that can parallel how we treat male femininity; something so beautiful and pure forced to hide under a cold closed and untrue facade. I decided to play with this idea of the contrasting environments of a not-so-special studio apt-style environment and creating life and growth inside.
BLOOM
Director of photography | Art Direction- Bryanna Jones; Model- Nick Vogl, Photo shoot inspired by Expression of Male Femininity
CROWSTATION
Crowstation is an unapologetic and unexpected new solo project by the solo singer/song-writer, Jacob Gabriel. Utilizing his Mississippi gospel background, Gabriel brings a soulful sound to the new wave of R&B and Pop, while showcasing his love for Hip Hop and Rock music. Gabriel is bringing a new meaning to the term "Solotrip". This photoshoot is one of many to come supporting his brand launch showcasing what Crowstation is all about.
"Captain Fantastic"
is Brye Zhane Jones first major motion picture project. She worked as an art department intern and was then hired on full-time with the art department. She did on-set art department work; set decoration, set painting, research as well as picking up artistic elements and transporting them to set. Working in the art department she was a part of the pre production planning; Designing and editing imagery and printed elements in the film, gaining rights for usage of images and much more.